credits
posted by Kaneda – on Sat. 08.July 2000

Hi, my nickname is Kaneda and I'm running this website since summer of 2000. In the past we were Team AniKaneda, living in the same town (Steinfurt), going to anime & cosplay conventions together and throwing partys in Fireballs garden. Nowadays, as everyone grown up and went their own way, this website became a portal for all my hobbies, so please feel free to explore~ If you have any questions, please use the addresses listed below. This website is NOT commercial.

Host & Webmaster: Kaneda
Email: cu[at]anikaneda[dot]com
PSN ID: anikaneda_com
XBox Live: anikaneda
Twitter: anikaneda
Instagram: anikaneda
YouTube: (ANK) anikaneda
Vimeo: anikaneda
Kultboy Kaneda
LDDB Kaneda
circuit-board Kaneda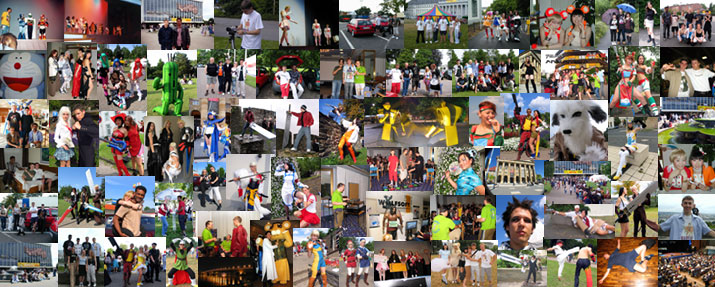 The Story of Team AniKaneda
When I was 14, my parents moved to the small town, located in north-west Germany, called Steinfurt. Back in the day without global interconnection (internet), living out your hobby was a little bit different then it is now. We had real game and anime magazines printed on paper, friends meeting at school yard and 54k modems. Well yeah ok, we had internet, but a very slow one. Soon after I went to school there, I found some friends, who also were digging in to video games and japanese movies and animations like me. We were the people who knew everything about Japan(!) .............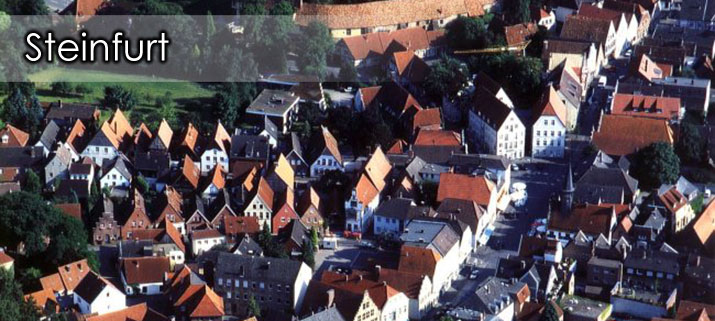 home sweet home - a small town on far west side of Germany



.... It was until we found out about conventions, and we realized that there are more crazier people out there :D AnimagiC in Koblenz was the first big convention we went to visit in summer of 2000. It had such an amazing impact on me, that I desided to create my own website and name it anikaneda "ani" is short for anime or AnimagiC and "Kaneda" is my nickname that I am still using today. Back in the day everyone on the internet had some kind of alias or nickname. It was cool and fresh! Like a prince from aahm .... never mind.





my first homepage that I made in the late summer of 2000



At our first convention we were only 3 guys. We didn't had our own cars yet, so we ended up taking a train to Koblenz. I have a video dedicated to that particular trip on my YouTube channel (german with eng. subs), so if you interested check it out. You can learn about the beginning of anime & cosplay convention and about our experiences that we made there.






From that year we continued to visit AnimagiC every single year. 2001 I went to Koblenz with 2 other dudes that I already knew from school. One of them was a huge Neo Genesis Evangelion fan back in the day. He bought so much stuff, that we had trouble to sleep in the car. Yes we kind of stayed 2 nights in the car after beeing hushed out from the video rooms in the middle of the night. There is some nostalgic memories from 2001 but not from sleeping in my Ford Ka with 2 other guys.




my second AnimagiC homepage in 2001



AnimagiC 2001 we spend the whole weekend in Koblenz. The weather was pretty good in comparison to last year and you could practically sleep outside if you wanted. Cosplay became a huge thing that year. Including some WTF moments that would stay in your brain forever. Chibi Chibi XXX was born and would have a multiple come backs in following years.


AnimagiC 2001 memories



From 2002 our crew started to grow. That year we went as a quartet to AnimagiC and stayed for the first time at hotel. I remember that this year the convention was very intence and full of program. Also a lot of japanese guests participated at AnimagiC this year. Yôko Kano, a music composer who is very known for the gorgeous soundtracks in several animes. Range Murata, a very talanted illustrator whos work can be find not only in animes but also some video games like Wachenröder for the Sega Saturn. Nobuteru Yuki - Record of Lodos war, Escaflowne. Shinichiro Watanabe - Macross Plus, Cowboy Bebob etc. and a long time guest to became in the future Tadashi Ozawa-san! We did not wanted to miss anything at that weekend, so we pushed ourselves to the limit.




Also I had some extra video projects in mind, that I wanted to shoot in Koblenz this year. For example we shoot a parody to Metal Gear Solid 2 on the bridge after midnight. Also a spontaneous video shooting on sunday morning as a homage to japanese HipHop artist Zeebra and one of his best titles 解放戦線 (Liberation Front) came to life.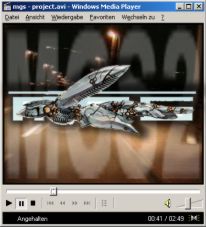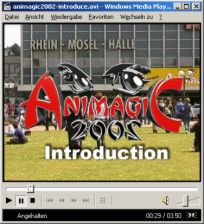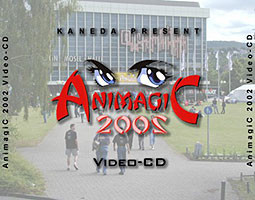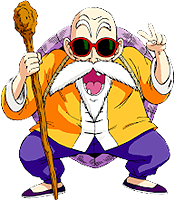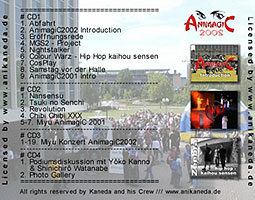 all our video projects from AnimagiC 2002 were united on 4 Video CDs (out of print)


my third and final stand alone website dedicated exclusively to AnimagiC



Somewhere between AnimagiC 2002 and 2003 my friend from school got a call from a misteriouse girl, that got his phone number from a local comic shop. It turned out to be someone who is living in the same town and wanted to learn some new people interested in anime and manga as well. My friend gave her my phone number and the rest ist history. This is how we got not only one, but three new crew member that year. Summer 2003 was the hottest since weather records started!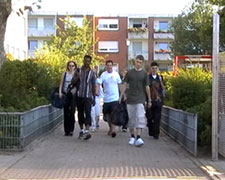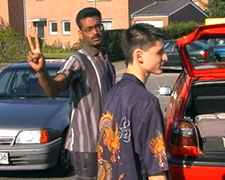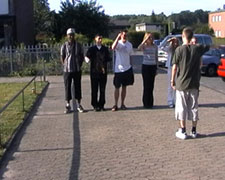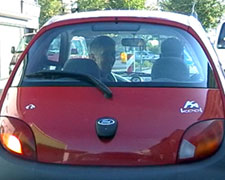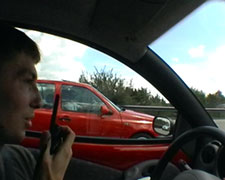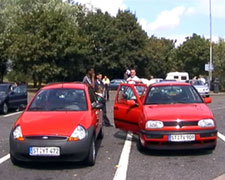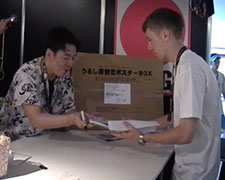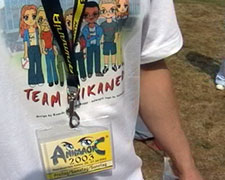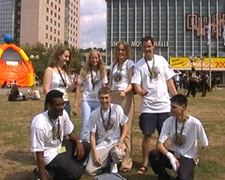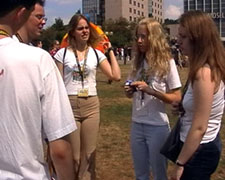 We even made our own AnimagiC 2003 crew t-shirts to wear them at the convention that year.
It was a blast to be with such an amazing crew. That year was one of those that I still remember to this day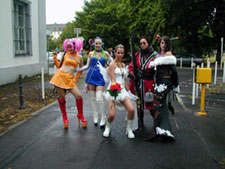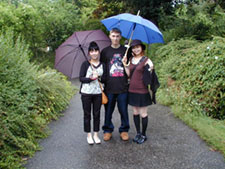 2003 I got my own DVD burner and learned how to use DVD authoring programs to create
Video DVDs with a nice custom menu. Our first convention DVD was from AnimagiC 2k3,
that was available thru our website and brought us a lot of positive feedback.




AnimagiC 2003 DVD (out of print)



The amazing weekend was comming to an end. One last time we took a group photo at the parking spot in the front of our hotel, that has an amazing view over the Rhein river and a convention buildings on the other side.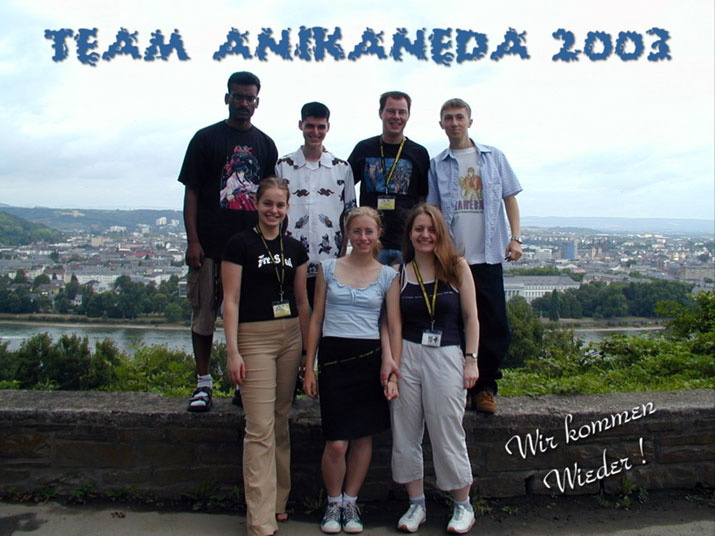 Team aniKaneda @ AnimagiC 2003 with a view from our hotel at convention site on the other side of the river
to be continued ...

« back to topic
8 comments to credits
Frogger ~ on: 09.03.2019 at 17:27

Hoi Ja, leider! Irgendwann, geht jeder seinen weg! Meist leider für immer, und ohne wiedersehen! Wird denn in zukunft, hier etwas vom "alten material" zu sehen sein, also sofern es die öffentlichkeit angeht?! Wäre sicherlich interessant.
Kaneda ~ on: 10.03.2019 at 10:05

Hi! Natürlich wird es noch genug an Material aus der Vergangenheit geben. Ich komme meistens wegen der hohen Anzahl an aktuellen Hobby-Projekten kaum hinterher. Es kostet immer enorm Zeit diese hier zu veröffentlichen. Aber es kommt! Langsam aber sicher!
Frogger ~ on: 10.03.2019 at 14:41

Darf man fragen, was für Hobby Projekte das sind?
Kaneda ~ on: 11.03.2019 at 07:28

Klar, von Videobearbeitung bis Schrank bauen für meine LaserDisks :) Momentan programmiere ich eine Datenbank für alle meine Videospiele. Diese wird dann hier in die Homepage eingebunden.
Frogger ~ on: 11.03.2019 at 18:33

Ja, Schrank bauen! Bei mir steht alle paar Monate ein anderer zusammen gezimmerter Schrank! Naja, der "Pile of Shame" wird nicht kleiner. Dementsprechend wächst der Schrank! Was für Holz verwendest Du? Ich meine massiv Holz in einem deiner Post's gesehen zu haben! Ich bin mal gespannt, was die Datenbank betrifft! Retro ist nie verkehrt.
Kaneda ~ on: 13.03.2019 at 07:24

Ich verwende Buche. Lässt sich schwer bearbeiten, ist aber für die Ewigkeit :)
Ludwig Hanisch ~ on: 02.12.2020 at 14:50

Hallo Anikaneda! Ich habe tatsächlich die Extra Bildseite auf deiner Animagic 2002 Seite gefunden - geschickt eingefädelt ;). Ja, ansonsten finde ich es wirklich sehr unterhaltsam was du dir bis jetzt hier aufgebaut hast und freue mich sehr dass du deinen Oldschool sowie Newschool mit uns teilst. Ich erwische mich öfters in deinen Fotogalerien verweilen und denke daran wie schön es doch war noch bei der Anfangszeit der Animagic mit dabei gewesen zu sein... genauso merkwürdig und schön ist es mal wieder einen GB Eintrag auf einer Homepage zu schreiben ;). Beste Grüße und vielleicht magst du mir ja mal zurückschreiben, darüber freue ich mich immer. Ludi
Kaneda ~ on: 03.12.2020 at 20:28
Hallo Ludwig, danke danke! Ja leider ist die Zeit der Gästebücher vorbei ^^ Hatte dieses Jahr ganze 2 oder 3 Einträge :) Ist aber nicht schlimm, denn ein paar alte Foto oder Videoaufnahmen werde ich trotzdem noch hochladen. Da kommt noch was, also schau bitte öfters vorbei ;)
Danke & Grüße Kaneda