Building a Beast Video Editing & Post Production PC
posted by Kaneda – on Wed. 01.January 2014





#Define main purpose

This is definetely not the first time for me to set up a system, but I never done a video post production on the HD level before. First I had to figured out what kind of software I will use for the video post production and match the hardware on it. When I started to research on the internet, the main purpose for this system should have been a capability for a fast rendering and managing all this higher resolution with no lacking or slowdowns. But with more research progress I realized that you always and up at the most afordable compoents you can get. Ok then in this case, it can also be my new hardcore gaming machine :)





#Components List

Core components
Mainboard Asus P9X79 DELUXE Intel X79 So.2011 Quad Channel DDR3 ATX Retail
CPU Intel Core i7 3930K 6x 3.20GHz So.2011 WOF
GPU 6144MB EVGA GeForce GTX Titan PCIe 3.0x16
RAM DDR3 32GB (4x 8192MB) Corsair Vengeance Black DDR3-1600 DIMM CL10-10-10-27 Quad Kit
PSU 750 Watt be quiet! Dark Power Pro 10 Modular 80+ Gold

Drives & Peripheral
SSD 240GB Corsair Force GT Series 2.5" (6.4cm) SATA 6Gb/s MLC synchron (CSSD-F240GBGT-BK)
BDW Plextor PX-B950SA Blu-ray Disc Writer SATA 1.5Gb/s intern black Bulk
HDD 2000GB WD Red WD20EFRX Intellipower 64MB 3.5" (8.9cm) SATA 6Gb/s
HDD Internal Bay: Sharkoon SATA QUICKPORT
Internal Card Reader: 5.25" RaidSonic ICY BOX IB-867-B 20067 USB3.0

Cooling
CPU cooling: Corsair Hydro Series H100i watercooling for Intel and AMD
Cooling Fan: 2x Noctua NF-F12 PWM 120x120x25

Input Peripheral
Keyboard: Razer Blackwidow Ultimate 2013 Elite Mechanical Keyboard
Mouse: Roccat Kone XTD Max Customization Gaming Mouse

Case
Midi Tower Antec P280


# Choosing Components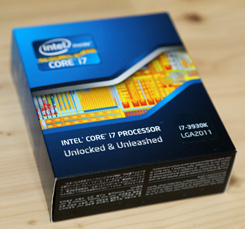 CPU
This component representing the core of the system and have a lange influence on the rendering speed. I chose the Intel Core i7-3930k because it is realy fast and affordable CPU. If you take a look at the high end CPU comparison list @ cpubenchmark.net you will see, that the next fastes processor costs over 1kUSD (10/2013). i7-3930k is equipped with 6 cores allows hyperthreading them to the number of 12. That should be enough to increase the rendering throughput to the maximum at affordable price. The other benefit of this processor is that you can overclock it. For example, provided by adequate cooling, up to 4GHz each core. In my case I use a buld-in watercooling 240mmx120mm double wide radiator, that could allow this. Due to the overclocking there is a also definite reduction of a lifetime of the CPU. But with the fact that this CPU can be overclocked, means that this one has to be offer more lifetime at default clock, as an CPU you can not overclock. That is my theory and if you have a different opinion, then drop a comment down below. At the moment this CPU runs under default clock speed of 3.2GHz.

Mainboard

If it comes to Mboard that supports 2011 CPUs I chosed the P9X79 from Asus. Well there are two ways to look for a suitable CPU-Mainboard-RAM combination. First, you spend a lot of time for research on the internet to figured out wich CPU work on wich MBoard at best performance inkl. RAM (compatimility, different frequencies, etc). Or second, you just take components wich allready have been testet/used by a mass of people and have a high reliability and compatibility. Easygoing :)

There are 5 versions of P9X79: P9X79 LE, P9X79 WS, P9X79 PRO and P9X79 DELUXE. I am not going to tell you all the details here about this boards, you can check them on the manufacturer website. But I would like to explain why I prefer the DELUXE before the PRO version. The deluxe version is the most expensive one, but this is also the only one that has WiFi on board. It also provide a largest heatsink of all 5 models, connected by a heatpipe which ensures a balanced cooling, and large influence on the lifetime of the components.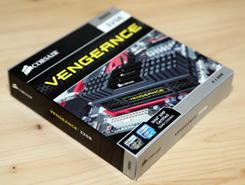 RAM
The reason for this particular memory is the same as for the mainboard. I looked for the most recent and approved combination of CPU-Mainboard-RAM on the internet. I didnt found any complaint about this version. And even i could go up to 2400MHz, I sticked with 1600MHz version because i red that someone has actually a problems with higher clocked RAM on P9X79. I also had some bad experience with incompatible memory in the past, so I desided not to risk this time. Also the 1600MHz 4x8GB version had the best price/memory at the moment, when i bought it. But its always like this, if it comes to RAM. You can only deside in current situation.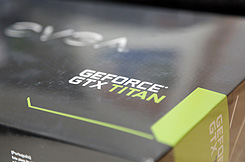 Graphics Card
"This is overkill and absolutely exaggerated", what the most of you will say now. I remember when my younger brother did his masters thesis, he looked for a powerful GPU with lot of CUDA cores inside, allows him to use a GPU as a coprocessor. The graphics cards back then, had there maximum at about 150-200 CUDA cores. Geforce GTX Titan has over 2.600 those stream processors! (I am sure that there will be also OVER 9.000! someday ;)) Programmers can use thru CUDA-API interface the advantage of GPU parallel processing. For example in graphics processing applications, where lot of things have to be calculated at the same time (parallel), the GPU is much faster at parallel processing then the CPU. Adobe uses this advantage of CUDA by supporting Nvidia graphics cards in Premiere Pro since CS5. I remember working with Premiere 6.5, where while editing you always had to pre-render, if you added a new effect or fade to a video and wanted to watch it. Now it is practically gone. After activating the mercury-playback-engine in Premiere you just drop the effects on your file, adjust it and do the playback at the next moment without rendering. That is pretty awesome! So the number of CUDA units on one single GPU was very important to me. Also the fact that it is a one single GPU on GTX Titan. I have also read reviews of this graphics card, where most everyone confirmed that it is the power efficient and lownoise card without compromise.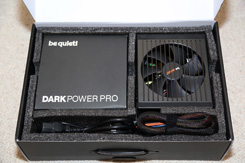 PSU - Power Supply Unit
There is a lot I could tell you about PSUs. For example about their efficiency and how you should chose one for your system. Many see only the power output number as an important value and try to invest as much as less in PSU because its basically does not effect on performance of the system. But if you want to do the things right, chose one which has it maximum power efficiency at avarage power consumption of your PC. PSUs for the PCs has their max. efficiency not at it max. load. Due to the fact that your computer works under 50% of his max. power consumption the most time, PSUs are designed the way to intercept this. That means, that they are efficient somewhere at 50% of its maximum power output. Efficieny is given in [%]. PSUs at high power output class over 500W should have about 90% efficiency. What the percent number means, is basically that 90% of the power from public electricity grid will provide by a PSU to your computer, the other 10% are going lost in form of heat that the PSU produce. Cheap PSUs have about 80% efficiency or less, that means 20% going to heat up the power supply itself. 20% of 500W are 100W! Those PSUs are also ones with a noisy air fan, trying to cool down themselves.





For example the power consuption of all your components is at about 500W. I am talking here about a sum of all max. values you can find in the manufacturer specification. The most part of the whole power consumption takes CPU and the GPU. But you probably will never reach it, because its rare when both components CPU & GPU working at those full load. You will land at about 400W..450W average power when you play Paracel Storm map in Battlefield 4 at maximum settings. According to the upper graphic, a 750W PSU has it max efficiency at about 50% of it nominal load. That means you can take a PSU with max. power of 2x400W. 800W or 750W will be enough at this point. Buying a 1kW PSU here make only sence if you panning something crazy later, like SLI and all this stuff with your PC. Speaking of Efficiencies. There also an efficiency program 80 PLUS where many PSU manufacturers define their efficiency class in Bronze, Silver, Gold etc. Actually its "window dressing" but it could be useful to look at those tables.


Cooling the System
Until now I had only experience with fan-cooled heatsinks on CPUs. Watercooling was always out of the question, due to the constant care of it. But on the other hand, the fan-cooled heatsinks nowerdays are so huge, that the width of the standard PC case had probably Looking for a new components I discovered the closed-loop liquid CPU cooling solution, it completely changed my mind about this. It is already pre filled with liquid and has a small installed pump with an internal microcontlroller, which also drives each fan on the radiator. The performance of the pump and both fans of course can also be controlled by software from the desktop. There are basically two size of radiators that make sense. Single for a one 120mm fan, or double for a two fans. The H100i is a double radiator solution and comes with two Corsair fans. Unfortunately I found out that those fans were pretty loud, so I orderen two Noctua NF-F12 to compare them. I have done the comparison directly by connecting all fans to a voltage source each after another @12V, comparing airflow, and power consumption. I will post a review later.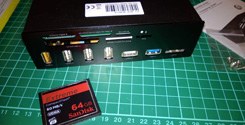 Drives & Peripheral
There has to be a SSD for the operating system and for the programs I will use. In fact, I had actually no experience with SSDs before. This is the first time I will use one in my own PC. Anyway there is a noticeable difference to HDD, which I will also use as my input/output/scratch files drive. There has also to be an optical drive. This days optical drives, especially recorders(!), became more and more useless. Nobody burn data to CD/DVD anymore, because it became such a pain in the butt to store and handle them later. But I wanted to have one, because of selfmade BluRay-Video discs. I had a lot of fun in the past, creating my own DVDs with menus and all this stuff. With BluRay and Java there are even more possibilities now, that I want to try out. What I really recommend, is an Internal Card Reader. No searching, plugging/unplugging of an external one and you also have more USB3.0 interface on the front side as well. Also an Internal HDD Bay. With SATA you have a Plug&Play compatibility and can change the HDDs on the fly, do not have to shutdown your PC first or reboot.

System Case
I desided to try out the Midi Tower Antec P280 this time, because there was to small width in my 10 years old Shiftec case. Back then the 80mm air fans were standard. Now you have 120mm and of course also the radiator for the watercooler has the same width. So there was no chance for me to use it anyway. If someone has interest on Chieftec Dragon Series, drop a comment here and you can have it for free (self pickup). Next time I will share my testresult on this new system after I checked the power consumption, hotspots on the mainboard and graphics card, also looked at raw performance of this new system.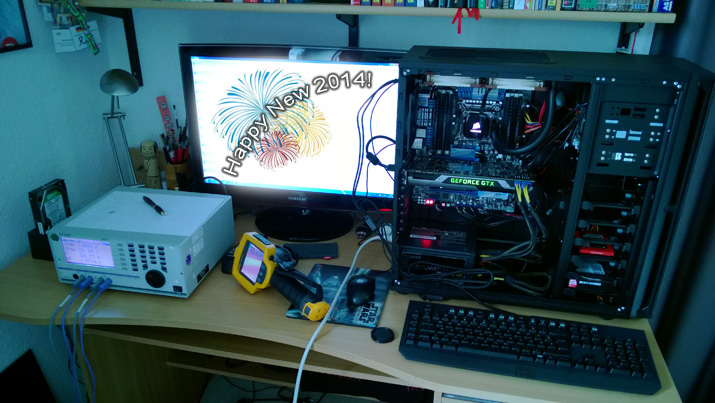 « back to topic
[ There are no comments yet ]