DIY Selfmade Steadicam-Battery-Pack (Mark I)
posted by Kaneda – on Sat. 08.November 2014

To supply my camera and external monitor on a steadycam with current, I desided to make my own battery pack, instead of buying one. Before that, I did some calculation in advance.

Average power consumption in Watt:
» Camera 5Dmk3 6W...7W (7,4V -- 900mA)
» Monitor Lilliput 665GL-70NP 8W (7,4V -- 1A)

Requirements:
1. Power source for the camera and monitor at least for 3h
2. Confortable use on a stadicam
3. Easy to charge (using existing RC-Model charger)
4. Have to be safe (circuit breaker in case of shortcut)

Choosing battery:
I chosed a LiPo battery pack with 2 cells in series to have 3,7V x 2 = 7.4V. This type of cells is defenetely intended for higher current, what I dont need in this case. But they are very light, have large capacity and there are cheap. Also the flat shape has the advantage to fill the whole housing I am going to use.


Choosing housing:
I always try to use an existing housing for something I made. I am working for the company that developing charge and power supplies and it is very easy for me find somthing suitable. Something similar to the housing I use this time, is this eBike charger from Bosch. Both Turnigy batteries will also perfectly fit inside. Also it has almost same look and it is possible to integrate a switch at the place where usually power plug going in.
Battery manufacturer spec.
Minimum Capacity: 5000mAh
Configuration: 2S1P / 7.4v / 2Cell
Constant Discharge: 20C
Peak Discharge (10sec): 30C
Pack Weight: 282g
Pack Size: 148 x 49 x 16mm
Charge Plug: JST-XH








Final calculation:
2 LiPo 5000mAh in parallel for 10Ah
in total that pack deliver now 7,4V × 10Ah = 74Wh
74Wh ÷ 15W (total for camera and monitor) = 4.9h time usage
.... thats in theory ;)
Circuit chematic


Starting wiring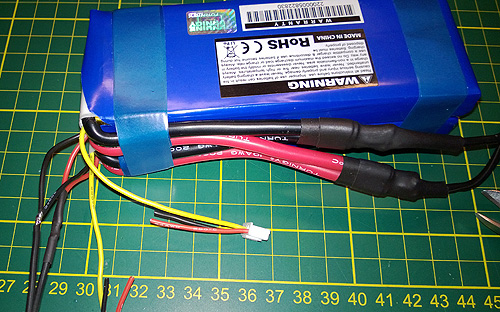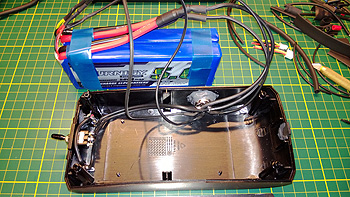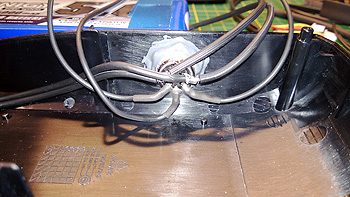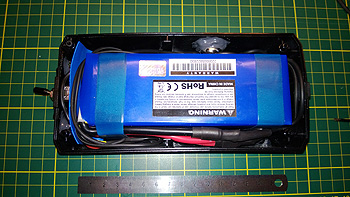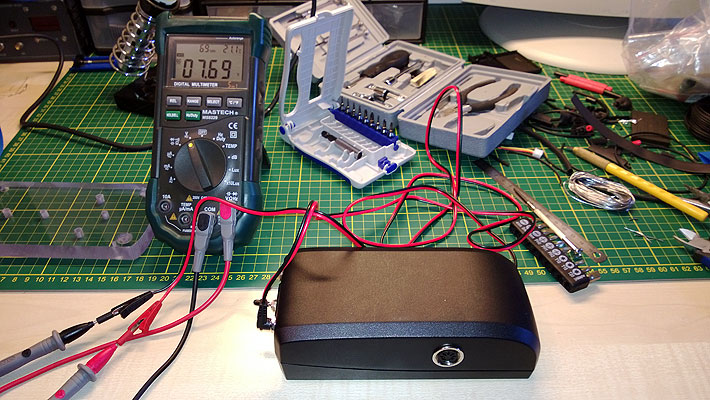 Charging cable is custom made DIN Plug with two banana and one balancer connector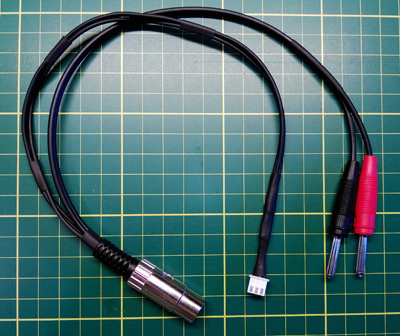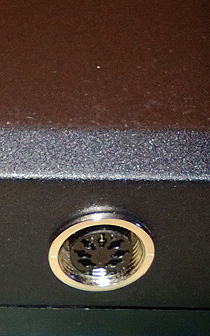 I found out soon, that it will be difficult to attatch battery pack housing directly on the stadycam. Therefore I made a "adaptor" from acrylic glass with threaded holes. Later I also cut some neckline into.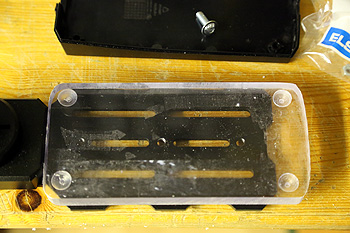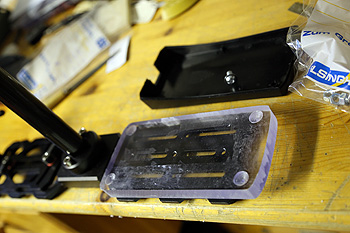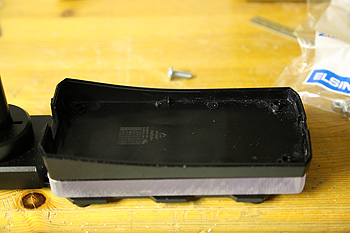 Plexiglas adaptor comes between battery-pack and steadicam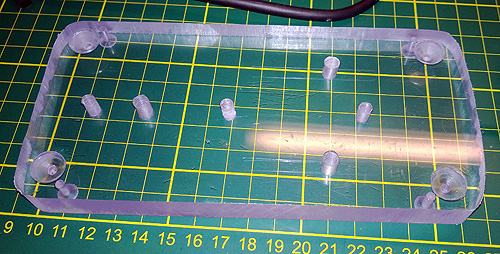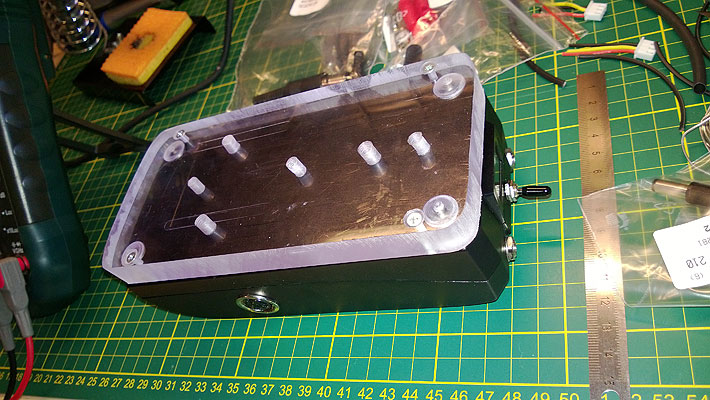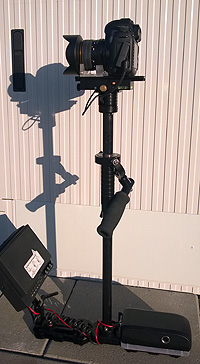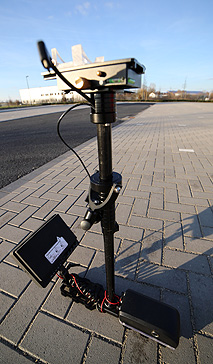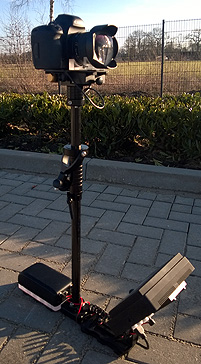 Final look on the steadicam. It has a perfect width and height, can also be balanced by a counterweight.




« back to topic
[ There are no comments yet ]